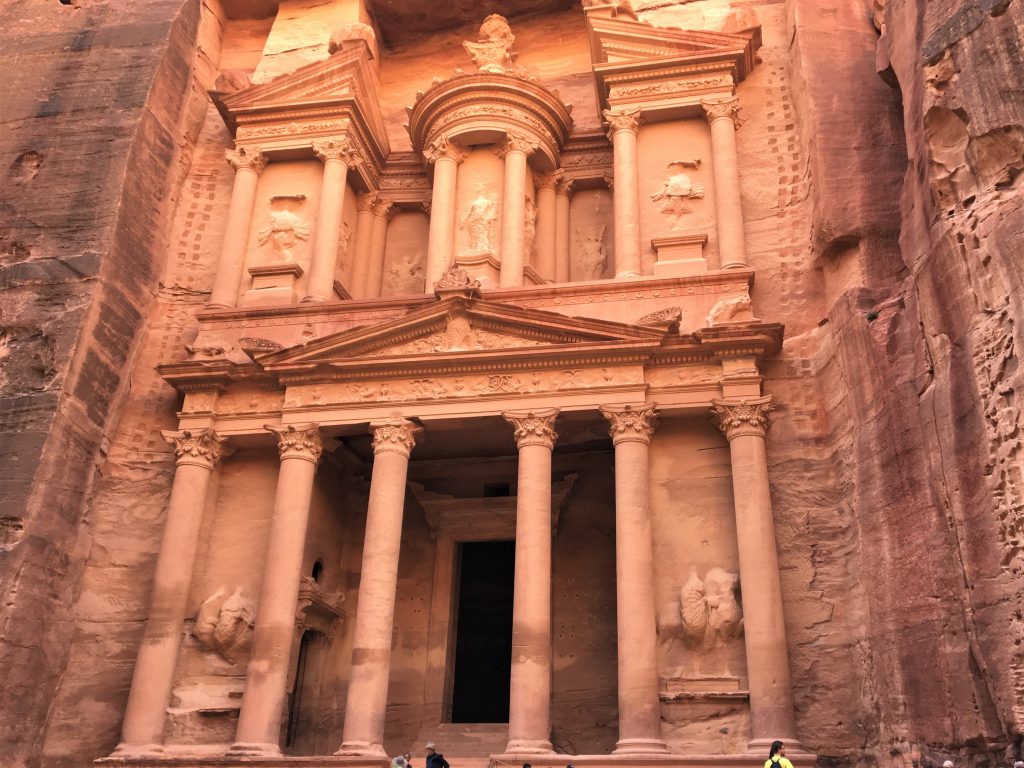 Our time in Jordan has been just about right for our family – we had enough time to enjoy seeing many historical sights, enough time to experience the culture and food, but not too much time to where we were dying to leave. (Honestly, only one or two countries have been not to our liking and we have anxiously awaited the plane/train ride out.)
While Jordan can be considered a typical modern Middle Eastern country, it has a history that dates back before the Bronze age (3000 BC) and is currently adjacent to one of the most unsafe countries on earth (Syria). The Jordanian people have been nothing but hospitable and welcoming. Even on our drive to the airport, our driver wished us well and encouraged us to bring back Elijah and Forrest's children someday to show them the beautiful country of Jordan.  I promised that we would.
I am most impressed with the ancient sites in Jordan. As a country where water is scarce, there is no oil revenue, and there have been border skirmishes since biblical times, the Jordanians have thrived and taken what is here and made the most of it.  The Nabateans of Petra built amazing water canals to funnel every drop of water to their city where they could make a fortune by hosting caravans of traders on their way to western capitals. The Romans, Umayyads, then Ottomans have successively taken over whatever was there and usually built upon it, bringing ideas in architecture and design to the most desolate regions.
The influx of tourism has been beneficial to Jordan, and I hope it continues to support the preservation of sites, and the further excavations of sites that still wait to be uncovered (Gedara and Umm Qais, for example, are not even 50% excavated).  At the same time, tourism can hurt a site as we learned while in the Wadi Rum. Animals and habitats can be threatened when tourism is not controlled. It's a fine balancing act that I hope the Jordanians can achieve.
The new Jordan is still developing in commerce and slowly giving in to western ideals of civilization. The new airport has all the amenities of any metropolitan airport in America.  The local mall has 5 stories of shops and restaurants and is the big hangout for many young people wanting a night out. Still, the segregation of men and women due to the culture is very obvious. There are no groups of young women walking on the streets, or talking in squares.  This is the strict domain of men. I found it funny to watch the line of cars along a busy street playing loud music and "cruising" as we would say in the states.  There were no women on the street, so the young men were only trying to impress each other. The young women were all at the mall shopping or eating.
In the turbulence of Middle East politics, I will be watching to see the path that Jordan takes. Being close to Syria, they have received a lot of immigrants fleeing that country, and have built refugee camps to accommodate who they can.  But as the resources of this country are small, and the native population is only 9.5 million, an influx of 2.5 illegal and legal immigrants has strained the government and resources.  I think the Jordanian people will continue to help in whatever way they can, as they have huge hearts.