After 8 months of travel, we landed back in America. There are many things from home that we were unable to get anywhere in Europe that we missed. Here are some of them in no particular order.
Mexican food. This probably was the thing I missed the most from America because they didn't have ANY Mexican restaurants or Mexican seasonings in Europe or Africa. The only way we could get any Mexican food was either to find that one Mexican restaurant in the entire city, or make quesadillas at home with Emmental and no seasoning. Eventually we did find some seasoning packets in a grocery store, but a lot of the time we didn't have a kitchen in which to cook.  Also, the taste of cheap, easy Mexican food cannot be replicated overseas. 
 Being on the same time zone as my friends. I have tried almost once a week to contact a friend for a call or gaming session. The problem with this is, I can only do it in the evening when both me and my friend are awake, but sometimes my friend isn't able to play in the morning because of school or being busy. It's hard when I miss playing with my friends online. 
Karli. Karli is our dog who we missed dearly during our travels. She is a black Corgi/Border Collie mix and she loves to cuddle and go for walks. We missed cuddling with her and giving her belly rubs. We were so happy to see her smiling face when we got back.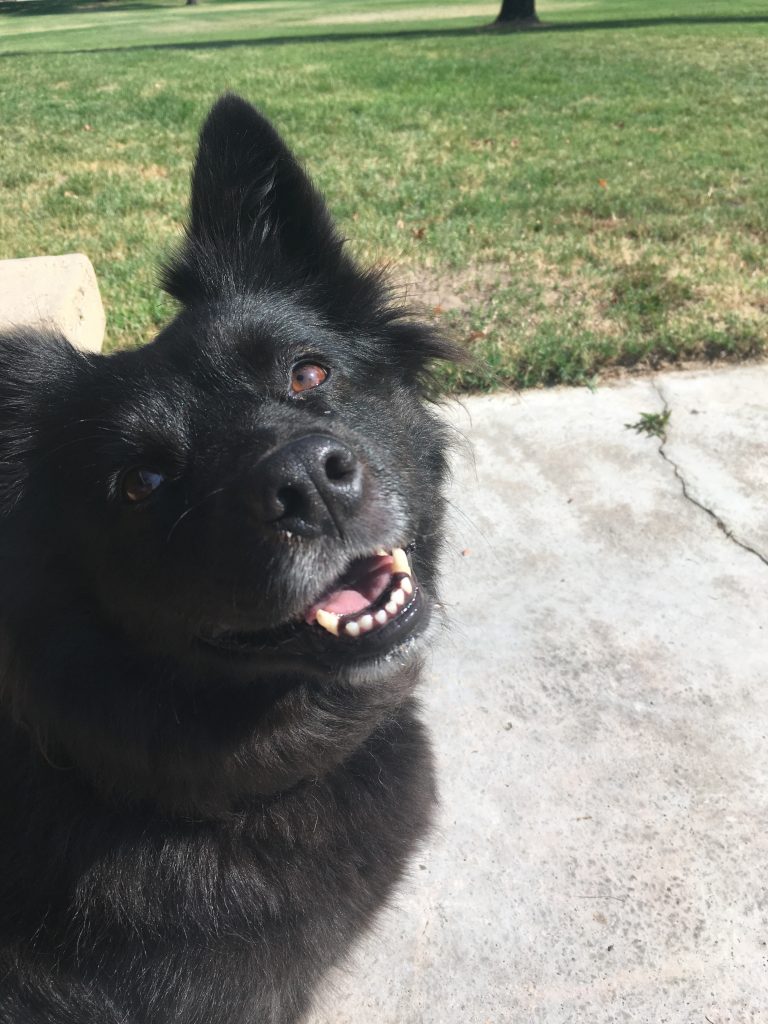 Personal space. It's difficult to live in a tiny hostel or hotel room that barely has any floor space with two other people. Half the time I need to lay on a bed just to sit down, although in a few special cases (such as in Naples) we had an apartment with 3 rooms and a nice sitting area, but it's always a gamble with our living conditions.  
Chicago style pizza. Need I say more? Fiiiiine. We've had a lot of good pizza along the way, but we haven't found a Chicago style pizza place anywhere. It's one of those things where you don't know why you miss it so much, like with chicken fettuccine alfredo, but you do.
People who speak the same language as me. Going into this I knew the language barrier would be there, but I didn't realize how bad it could be. First of all, some languages are very similar to each other such as Moroccan Arabic and Arabic. Also, you have dialects of different languages. If you think you're good at speaking Italian growing up in Milan, then you'll have a fun time with trying to figure out the dialect in Naples. We muddled through in most places since we could use hand signals or people could speak some English. We also speak a few words of German, Italian, Spanish and Mom speaks French.
Good, consistent wifi. I'm looking at you, Hamburg. Don't get me wrong, in every place we went we had wifi, but quality of wifi varied significantly. A few times I tried to set up times to get online and talk to friends a few days in advance but the wifi in the next place we went was too bad to hold a call for more than a minute. We had to have wifi to do schoolwork, so when we had bad wifi it was impossible to load the videos or do the exercises and it was very frustrating.  We would end up doing schoolwork in odd places…
Being able to see people in person.  For the first half of Europe (4 months) I completely isolated myself from everyone back home and, I don't know why I did it but I did. Then even when I started talking with people, I usually couldn't do facecam because of bad wifi. Basically, it was awfully hard to see people all the time.
Lemonade. Nowhere has lemonade like in America. The lemonade of Europe is usually very sour and sparkling without much lemon flavor at all. When a place does have homemade sparkling lemonade, it still doesn't live up to the U.S. (Although maybe the great hot chocolate makes up for some of this?!)
Cooking. Most of the places we have gone, we didn't have a kitchen. For the places we did have a kitchen, we still had only had 2 or 3 burners overall, and even then most places we were missing some important thing like a lighter or a pan.  We might have already bought all the groceries we needed, so we would have to make another shopping run for it or forget about it until the next day. Or bring it with us to the next location. Don't even get me started with ovens. Not all apartments have ovens. Those that do sometimes don't work, either. So, yeah, trying to cook sucks.  We did manage to make some great meals using unconventional methods, but it took hours longer than it should have.