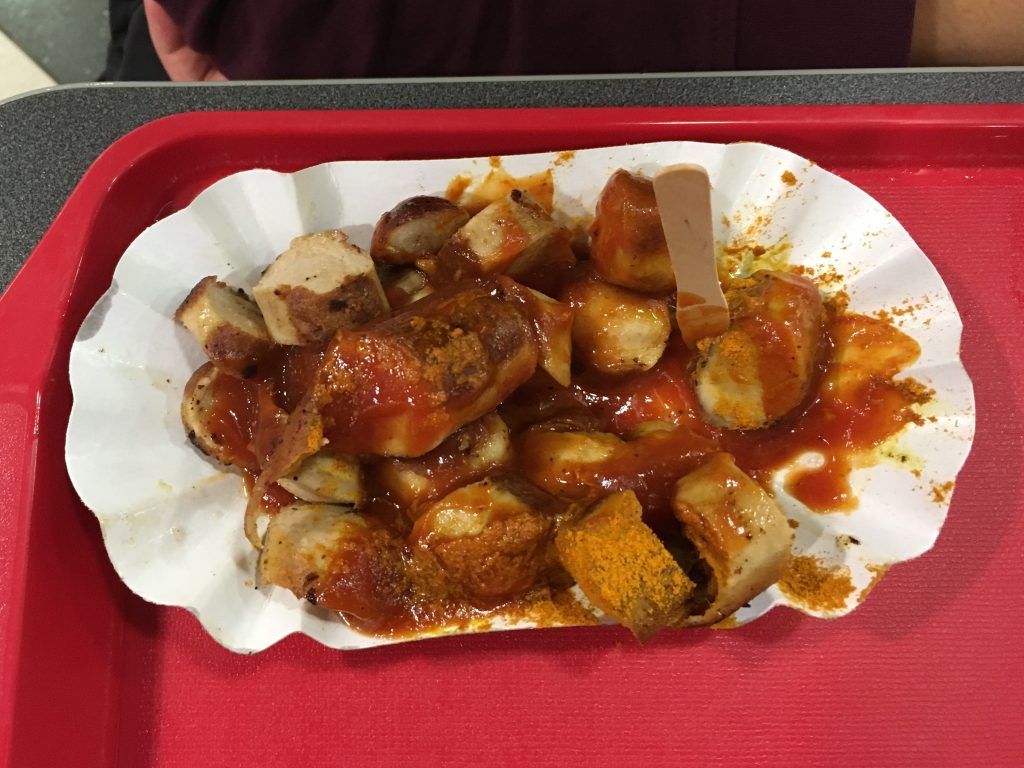 I've always felt like there has been something missing from my life. Like a hole in my heart or a chunk out of my spleen. Then when all hope seemed lost, I discovered currywurst.
Currywurst is a German bratwurst covered in a tomato paste with an array of spices in it and topped with curry powder. It has the flavor of a spicy sausage with tomato sauce. It's like nothing you've ever tasted!
One can find currywurst stands all over in Berlin. The sausage is first cut up by a specially designed machine, then the sauce is slathered on top and the curry powder is added.  The plate always comes with a tiny little plastic fork to help you eat it. It can also come with a small roll or french fries.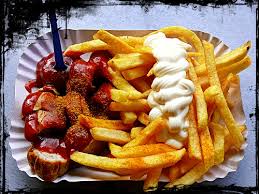 Currywurst was first served in 1949 by Herta Heuwer at her bratwurst stand in Berlin, Germany. She created it on a slow, rainy day in September, 1949 when she had just acquired ketchup and curry powder. She then spiced the ketchup and poured it over pork sausage. The result was so great that she started selling it the very next day and thus, currywurst was born.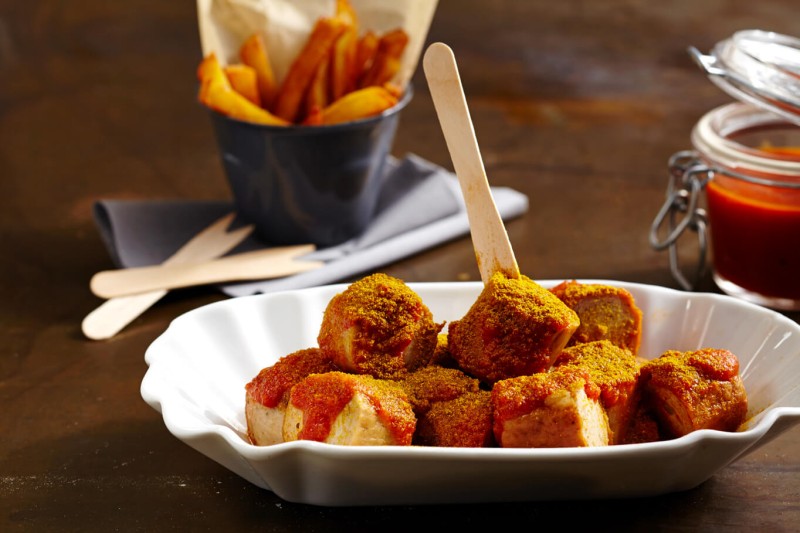 There are over 800 million currywurst eaten a year. That's roughly 25 a second! In Wolfsburg, Germany, there is a Volkswagen plant that runs a butchery that produces 3.5 million currywurst a year. The majority of that (1.6 million to be exact) is fed to the Volkswagen employees.
While we were in Berlin, Germany, we walked downtown to the Currywurst Museum. The museum had great exhibits on the history and creation of currywurst. They also had a food court that gave free currywurst samples. I ended up getting a skinless, mild currywurst. That was the first currywurst I ever had and I was immediately hooked.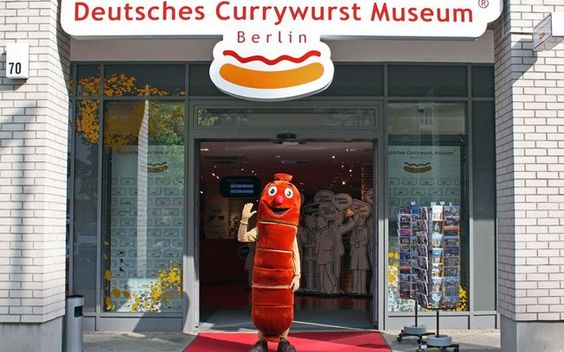 So in conclusion, if you're ever in Germany, make sure to order a currywurst!