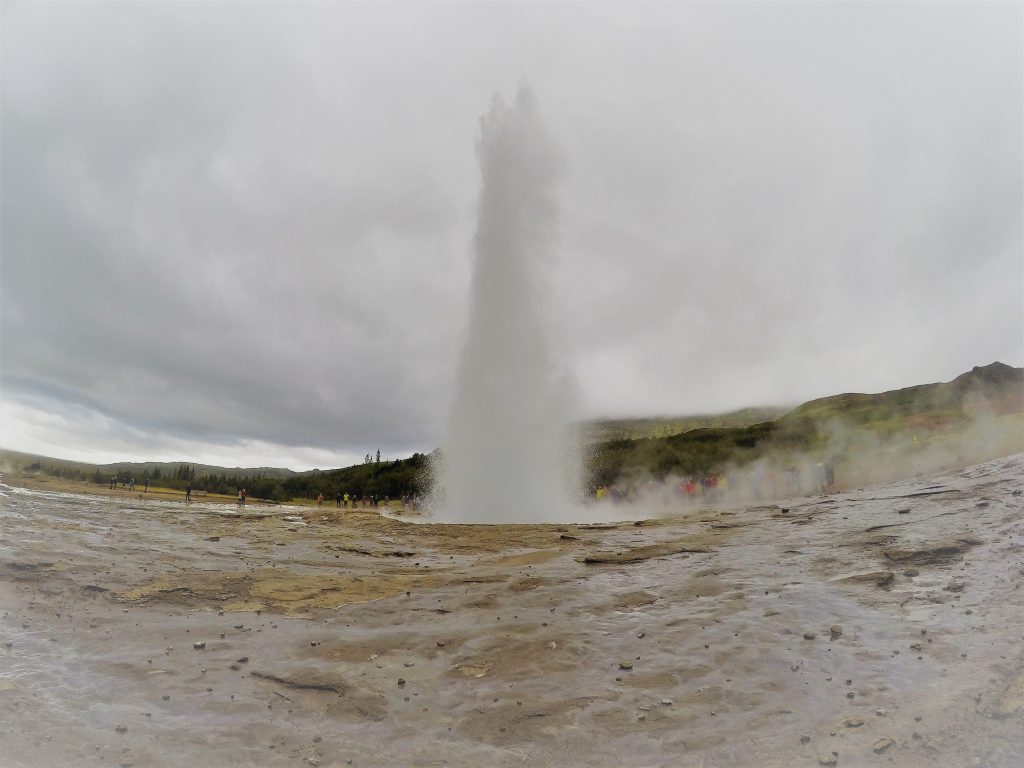 We visited Geysir this week while we were touring the Golden Circle in Iceland. The Golden Circle is an area with lots of natural wonders like the continental rift at Thingvellir National Park, and numerous volcanoes and waterfalls. Geysir is a very active geothermal area in southwest Iceland, about 48 miles from Reykjavik. It contains many small geysers, hot pots, and springs. The geysers erupt about every 10 minutes to a height of 35 meters or more.
Geysers are caused by water heating up underground. The water is super-heated at depths of 20 meters and then it turns to steam and the geyser erupts. Geysir also has some small hotpots and springs which are boiling water in the ground that isn't pressurized and does not explode. It simply bubbles and steams.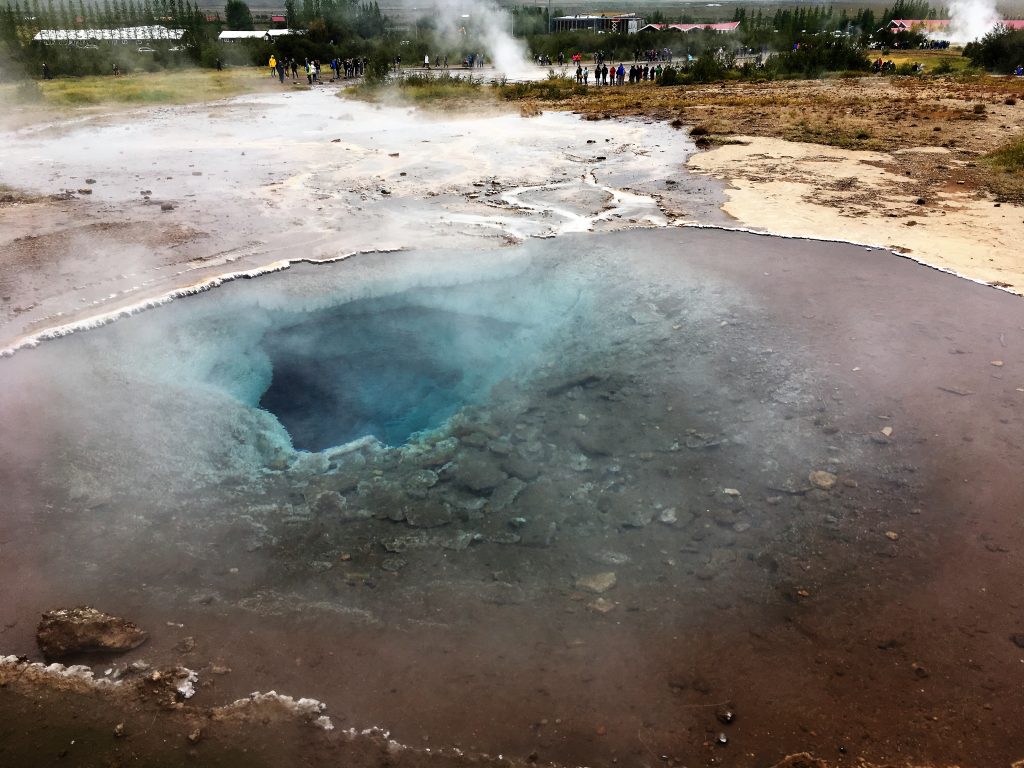 We watched one of the geysers, Strokkur, for about 15 minutes. It erupted about three times, but some of them were smaller eruptions. There was a loud sound as the water shot into the air and a column of water and steam burst out of the hole. The fences here were only about 10 to 20 feet from the geyser, while in America they are much farther away. We were so close that people were standing in the cloud of mist after the eruption when the wind blew it away. There were signs everywhere that indicated that the water was 100°C. We wondered if they were scalded by the water!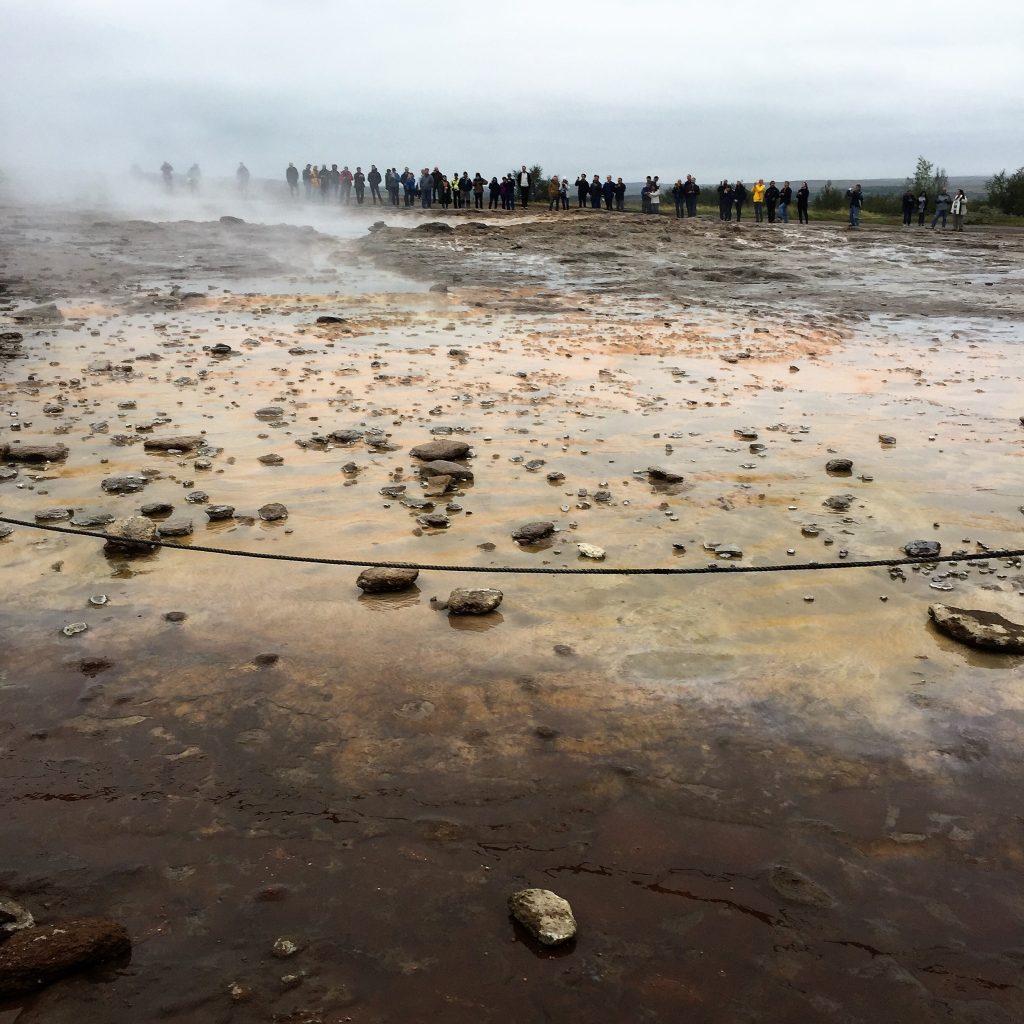 The geothermal area was found in the year 1294 when an earthquake awoke the area. It was the only place in Europe where geysers were known to exist. Europeans came from everywhere to observe them. The area was sold to James Craig, the future prime minister of Northern Ireland, in 1894 by a local farmer. Then it was sold to a man who donated the land to the people of Iceland.
The geysers were an amazing experience and I enjoyed every part of it. Oh yeah, there was also good ice cream.