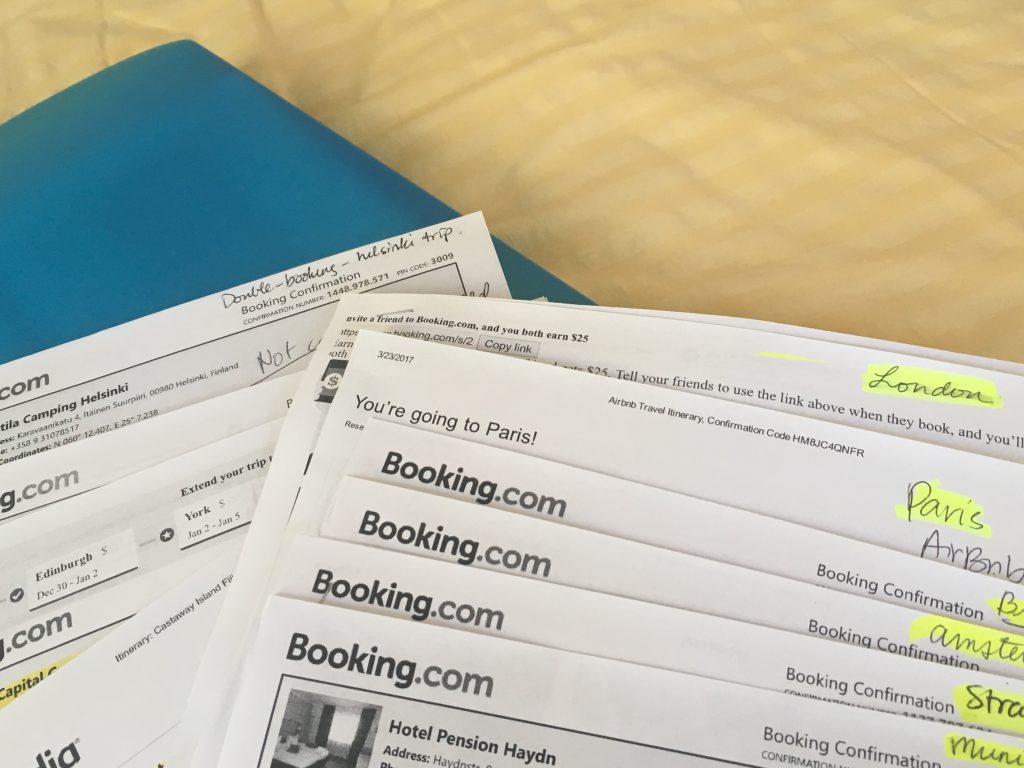 Again, these questions are from our Facebook page where I asked people what they wanted to know about our trip…
Q: How much pre-planning went into each destination?
A: Pre-planning started last fall, so I gradually made reservations based on how far out things were. Airline tickets don't go on sale usually more than 9-11 months before, so I had to wait to buy them for some places.
I started with Iceland and found that with some intensive research, I was ready to make reservations in just a few days.
Planning for the European leg of the journey was easier in general because I've been here before, there is a lot of information online, and I had certain places I wanted to see in my personal bucket list.  I did buy my Eurail passes last winter because they were having a sale and you have 12 months to activate the card, so I saved quite a bit of money doing this.  However, I didn't plan most of the European hotels or train routes until this last summer (June-Aug 2017).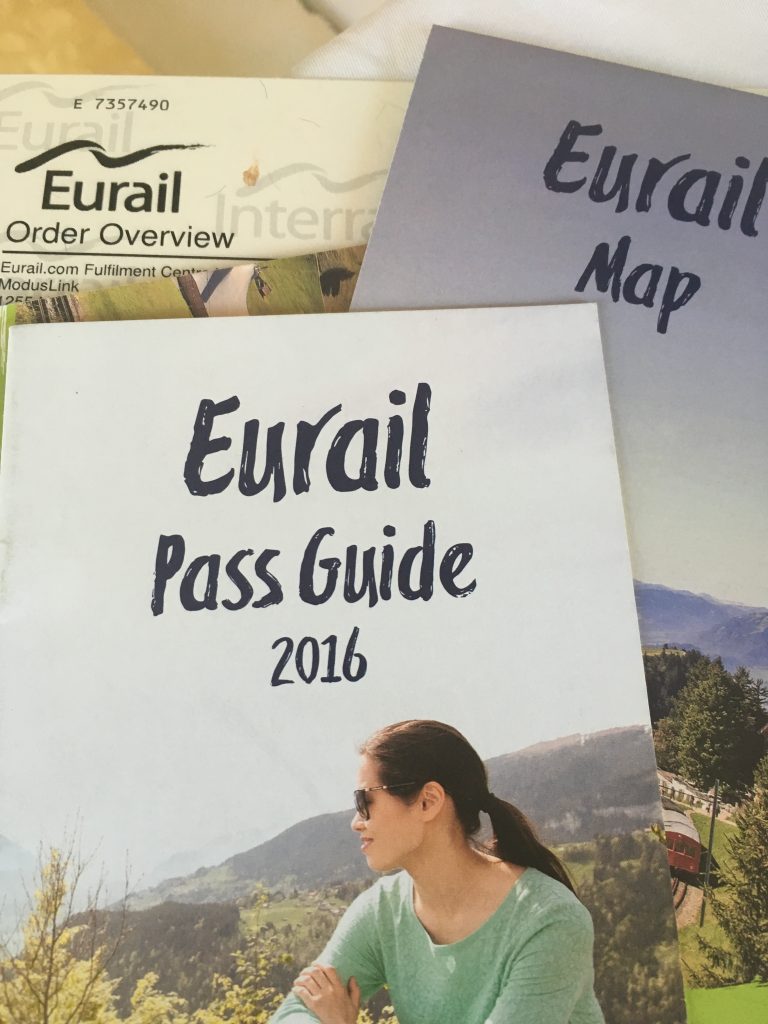 Pre-planning for me followed a certain order:
Look for how long the train ride is from the previous city.

If it is too long, or has too many connections, then look for other options (this is why we did a day in Dresden and also did overnight trains for Prague-Krakow and Krakow-Vienna).

Find a place to stay in that city. I went over some of this in the previous blogs about hostels. I have a checklist of things I need to evaluate for our stays.

Look at the cities' websites and find out what there is to do as a tourist there. Decide two or three "must see" things. Copy these links into my spreadsheet so I can check them when we are in the city. I also check Atlas Obscura to find interesting but maybe not "touristy" things that the boys might like.
I suppose all of this for an average European city took 2-4 hours. I also had to make sure I printed out all the reservation information for trains and hostels/hotels so that if I lost my computer that I would still have a record. Hence, the large amount of paper I talked about in the last post.  
Some cities took longer as they are bigger and/or there were difficulties in finding a place to stay in our budget.  I also had to buy things like the "London Pass" in the US because they mail it to you.  I don't think you can pick it up in London like you can some of the other city cards (almost every city we have been to has one). Or maybe it was on sale and so I bought it early – I don't remember!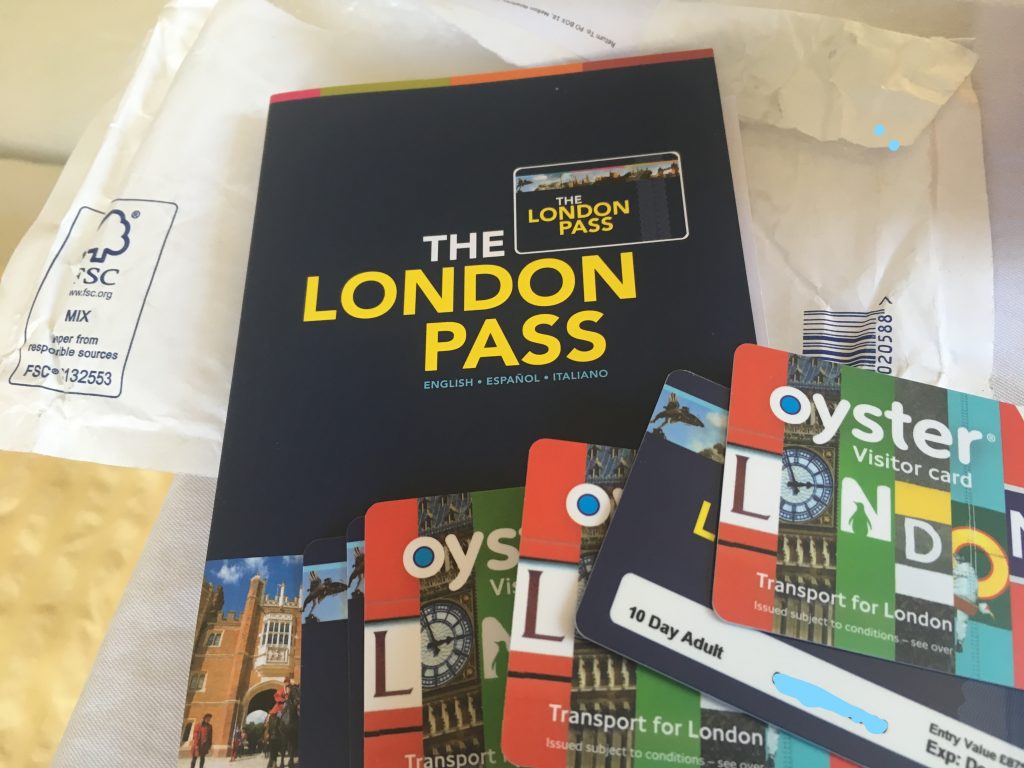 City cards usually encompass the public transportation system plus tourist attractions, some museums and discounts on restaurants for 1 to 5 days.  You have to be careful which ones you want because you and your kids will have different ideas of what you want to do, and you might end up shelling out more than you need to for your activities that are not covered.  However, having a card that gets you free transportation for X days is really, really nice so you can jump on any train, tram or bus in the city without having to buy endless tickets.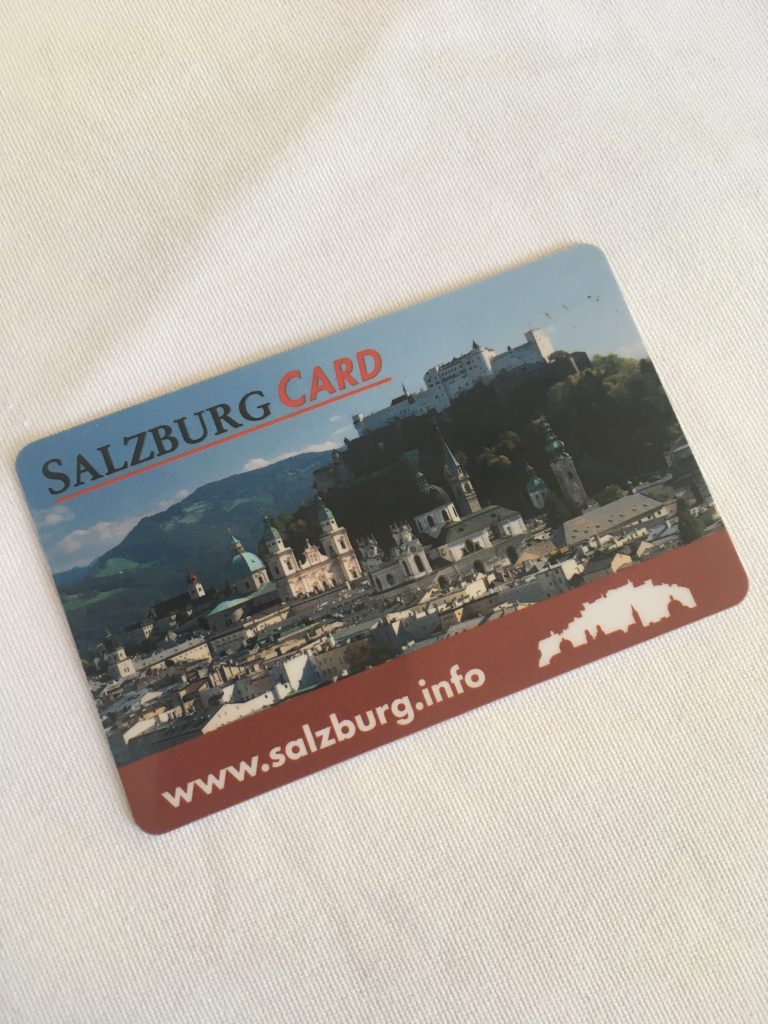 Pre-planning for Russia, Egypt and South Africa has taken much longer.  Because I wanted to do guided tours, I really researched what I wanted to see first and what kinds of tours there are for a family. Many tours offered online only allow people 18+ on their tours.  This didn't work for us!
I researched tours in Russia mostly through Google. There are two or three companies that do private tours and I found one that seemed reasonable and added on the extra things I wanted to see.  We did all this over the internet and everything worked out very well.
The Egypt and South African tours I used TourRadar and Viator which led me to companies that gave me a better idea of what I wanted on my tours.  Our Egypt tour will be private, mid-priced, and pretty cool (I think). The South African tours are by two different companies and in separate parts of the country.  It has taken me about 3 months to finalize the South African tours.  Mostly because I had so much other stuff to do this summer, and also because I needed to finalize some other plans to know when we would be in SA.  
Q:  Did the boys play a part in the planning of this trip?
A: I've tried to involve the boys from day one. I told them we were going to go around the world and asked them to think about places they would like to see. When I told them I wanted to start in Iceland I got blank stares, but I think my enthusiasm for the unique things you can do there (snorkeling between continents, horseback riding Icelandic ponies) won them over eventually.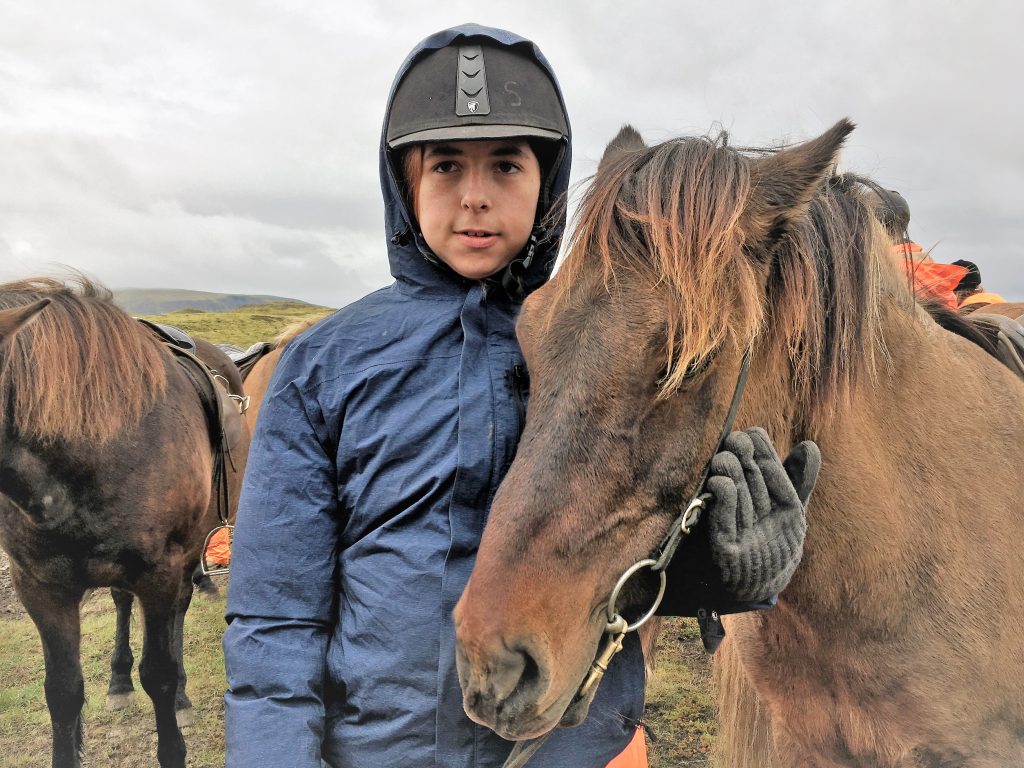 Elijah has become a geography buff and has given me lists of places he wants to go. I have tried to research the efficacy of going to some of these places.  He knows that we can't go everywhere either because of time or the money it would take to get there, but we have worked out a pretty good schedule that I think he agrees will include many of the places he really wants to see.
It was Elijah's idea to go to Tallin, Estonia, and the tri-point in Bratislava at the borders of Slovakia, Hungary and Austria.  I looked into it and it wasn't that expensive. I figured that it might add to the adventure of our trip, so I made plans and we did it.
Forrest has been very accommodating on all the places we've been.  There have been some places he didn't want to visit – like Auschwitz and the Bone Church in Czech. He and Elijah will be planning (at least) one day each in Paris and London where they will be in charge of the schedule.  They will research what they want to see, eat, and do as well as how to get there. I will follow along and pay for it.  Forrest has already figured out his day in Paris. He's got a great day planned.
There are some days the plans just have to go by the wayside, no matter whose they are.  The boys need some playtime and I need some downtime.