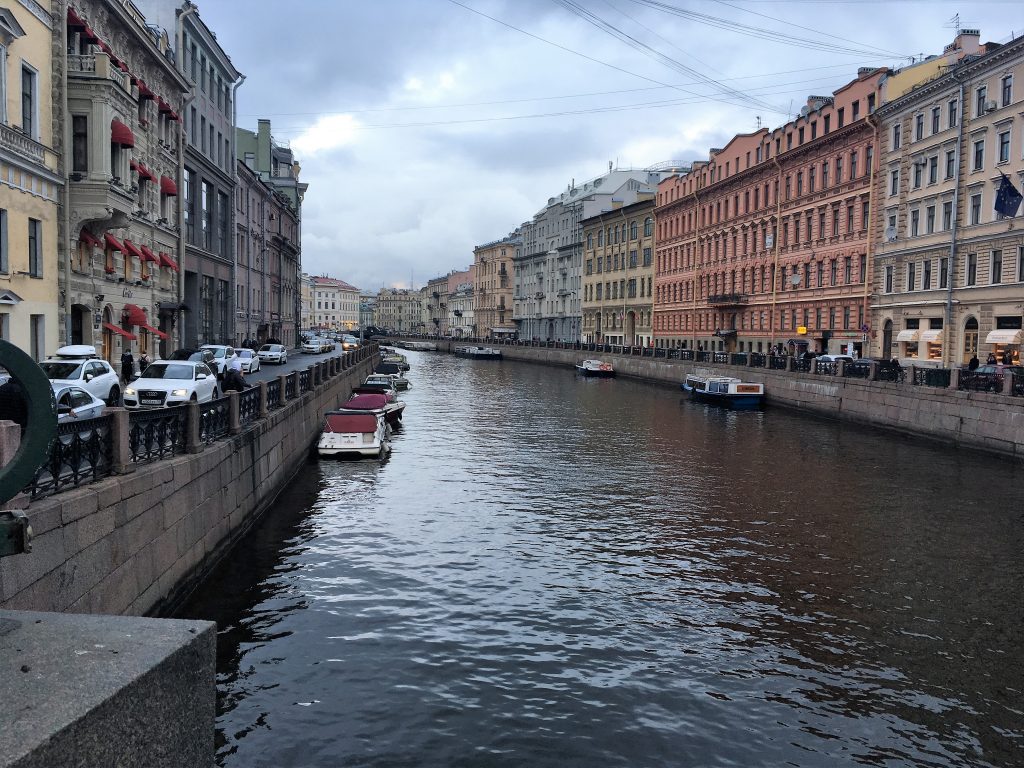 St. Petersburg is the second largest city in Russia at almost five million people, and it's where we are living for the next week. Overall the city is fine, but it's got quite a few problems in my eyes. Personally, I would much rather have spent another week in Iceland instead of staying here.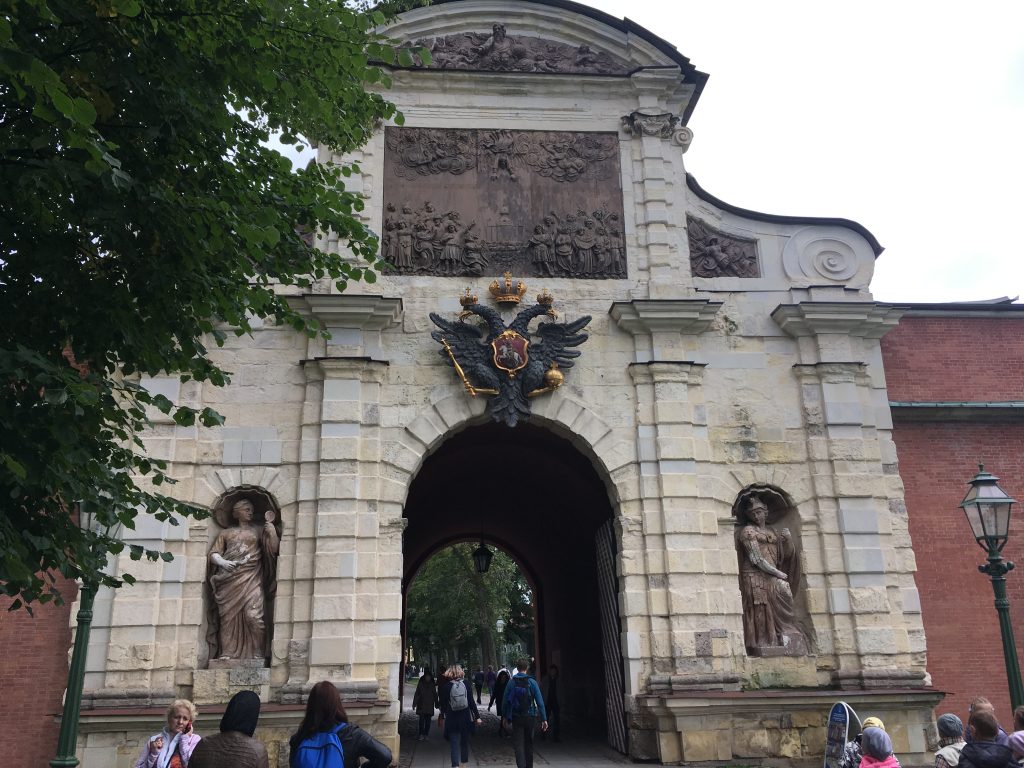 One of the things the city has going for it is the food. All the food is amazing. Just in the three days we've been here, we've eaten: beef Stroganoff, pizza, pancakes with cottage cheese (blintzes), meat medallions and waffles. My favorite food was the basturma I ate at a Georgian restaurant. The amount of flavor packed into the small pieces of meat was incredible. I was a bit confused why the dish was so expensive for such little food, but it all made sense as soon as I began to eat. The meat was so tender that it didn't hurt to bite through, but it wasn't cooked so much that it became burnt. It was in the sweet spot, a perfect dish. Most food is far superior to that found in America.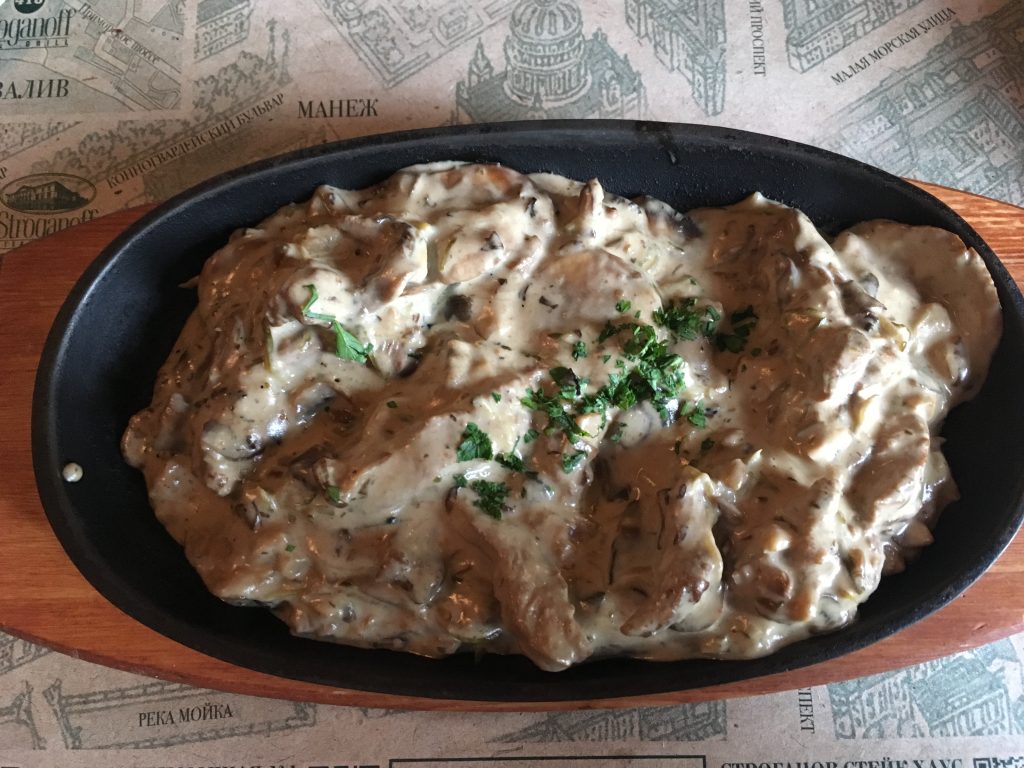 Once you leave St. Petersburg, all the countryside and smaller surrounding cities like Pushkin and Peterhof are beautiful. There are green fields everywhere, even in the larger towns. Compared to the center of St. Petersburg, where we are staying, which is crowded with buildings and roads, everywhere is else is very green. On the surface the city of St. Petersburg isn't so great, but once you start learning about the history, it becomes a lot more enthralling. I loved visiting churches like Savior on the Spilled Blood and seeing all the mosaics inside, and visiting the palaces of royal families and seeing such unique ways of displaying the extreme wealth.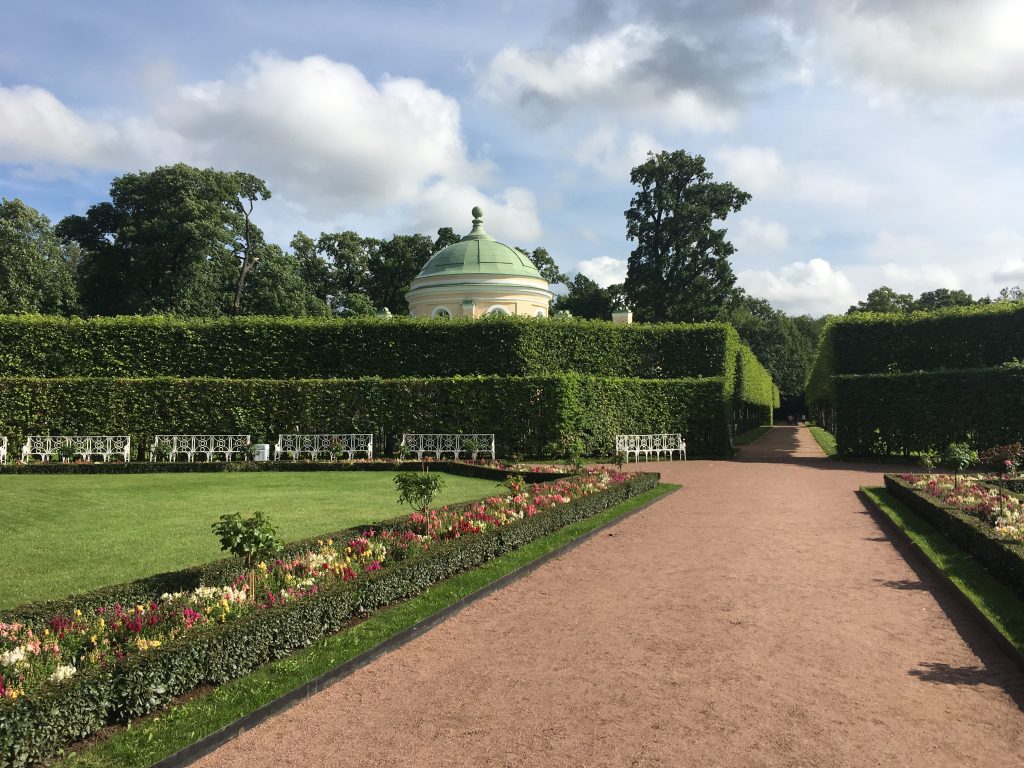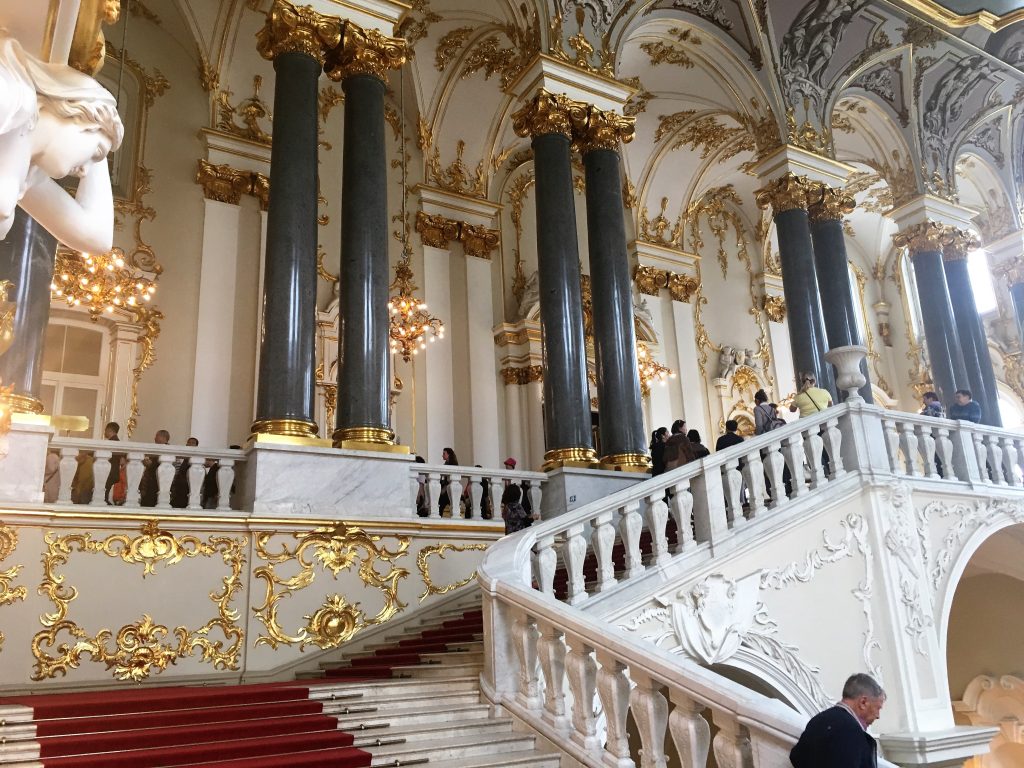 Now I'm going to briefly explain all the things I dislike about the city. As said earlier, the city is not so great on the surface. It's overcrowded, the air is polluted with smoke from all the cigarettes, walls and buildings are dirty, the canals are polluted with oil, traffic is terrible, it is forever loud, and the only things worth visiting (historical attractions) can be very far apart from each other when walking by foot. Sometimes food is way more expensive than it should be.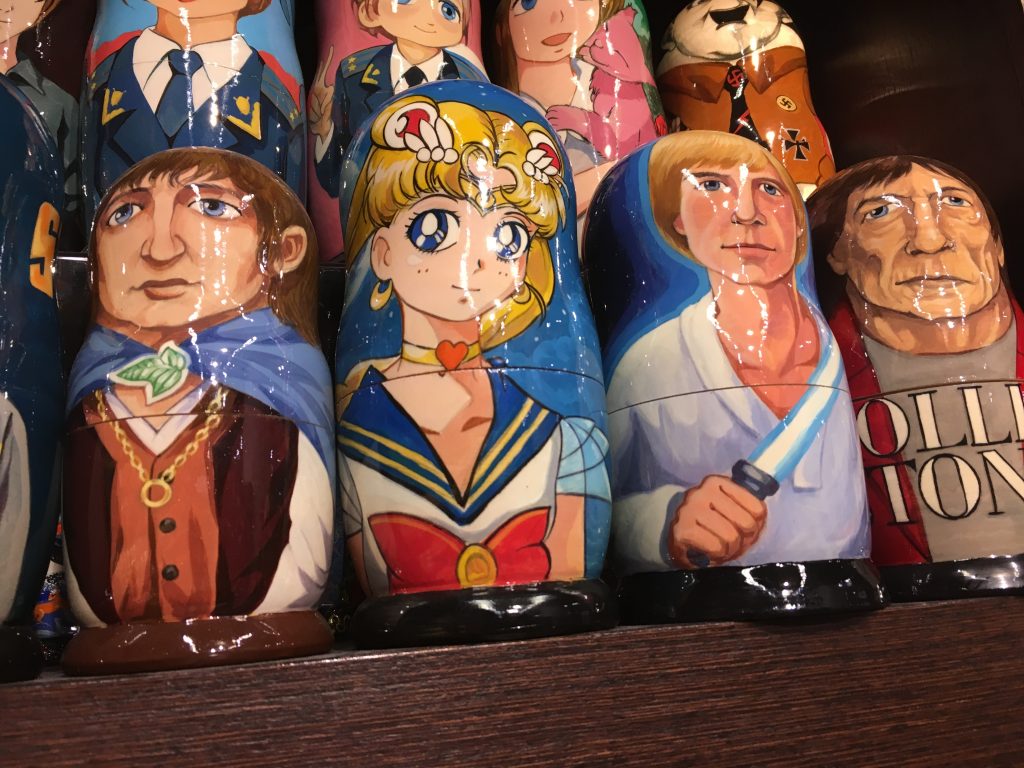 The single most annoying thing I have found in the city is the garbage cans. I have no idea why this annoys me so much, but the garbage cans located everywhere around the city are a complete mess. Looking at the outside, they are covered with dirt and other things, sometimes gum. Inside the garbage cans you can find loads of items that have no place in one. Specifically cigarette butts that are probably still hot and recyclable cans and bottles. Russia doesn't do much recycling in general.  Just seeing coke cans in the same bin as paper scraps is extremely annoying to me because we are so encouraged to recycle in California. Also, the bins are almost always full, which makes them look never emptied, but it's really just because of their small capacity.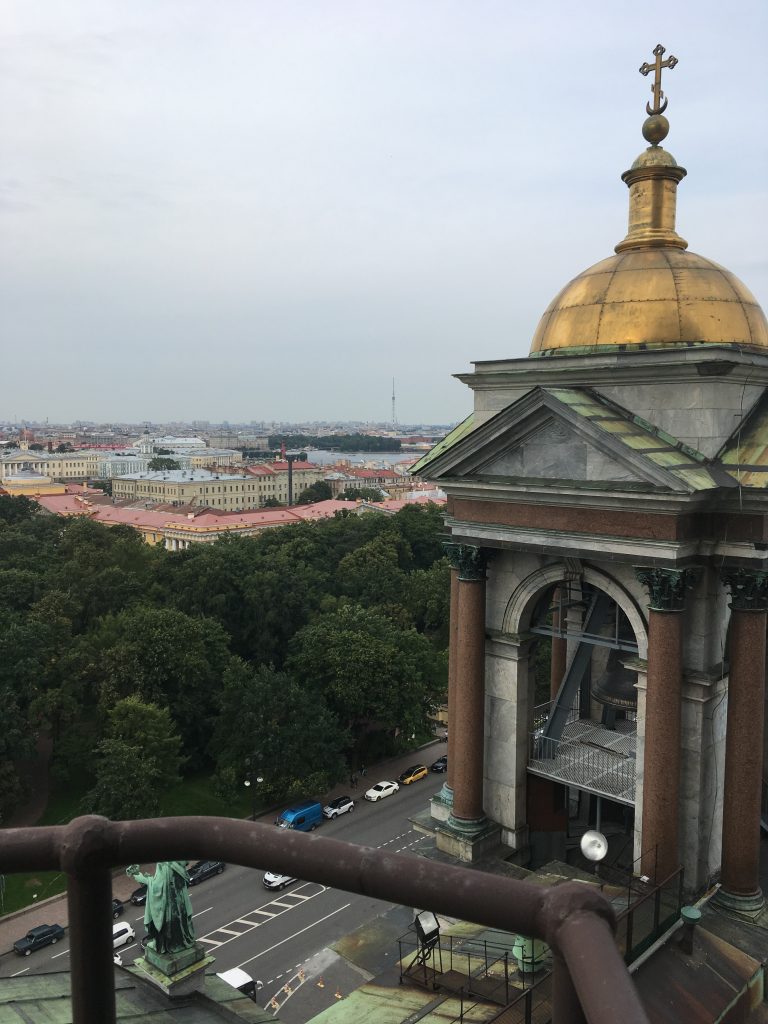 I will probably never come back to St. Petersburg or Russia for that matter. There are a lot of interesting things to see that counteract the uninteresting things, but the palaces are something you really only need to see once to enjoy. I think returning to see everything all over again wouldn't be nearly as enjoyable.