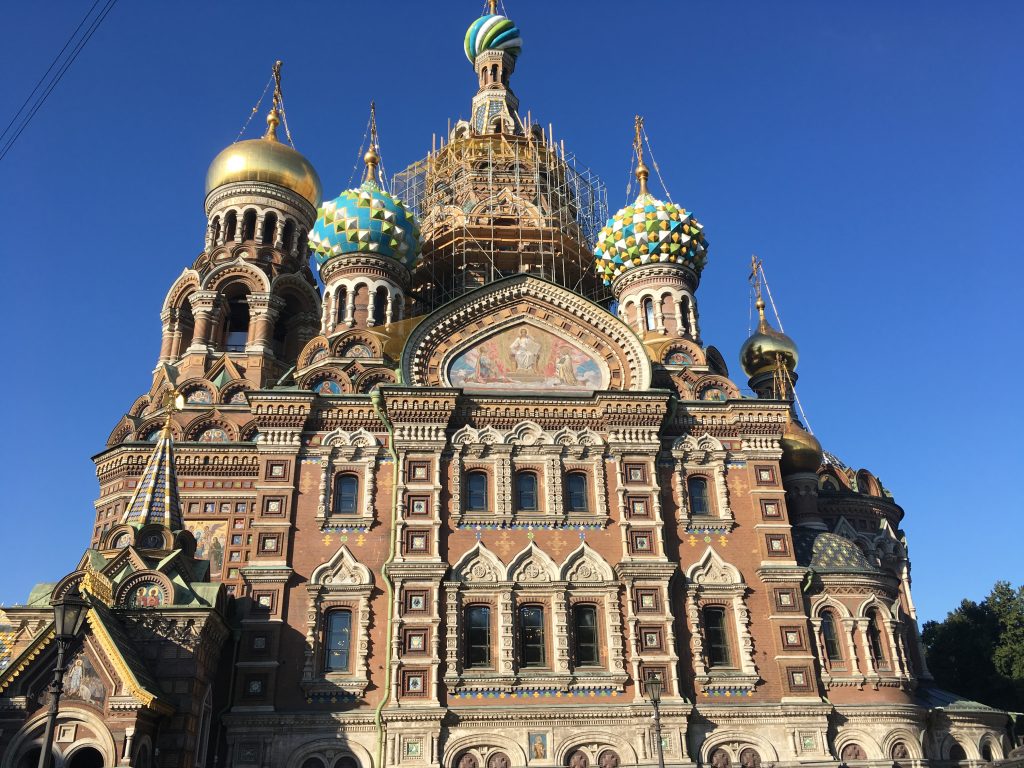 I remember when I first told people I was going to Russia on this trip.  WHY?  Was the most common response I received. There are several reasons I chose to go, but the top reasons are that Howard's family is from Russia (Lithuania, actually) and he really wanted to go to St. Petersburg one day.  When he was alive we would talk about where we wanted to travel, and St. Petersburg was always near the top of his list. It grew on me, too, as I got more interested in Catherine II (the Great) and the Imperialist time in Russia.  I wanted to see the palaces, jewels and history of that time.  I also wanted to show the kids where their ancestors might have come from.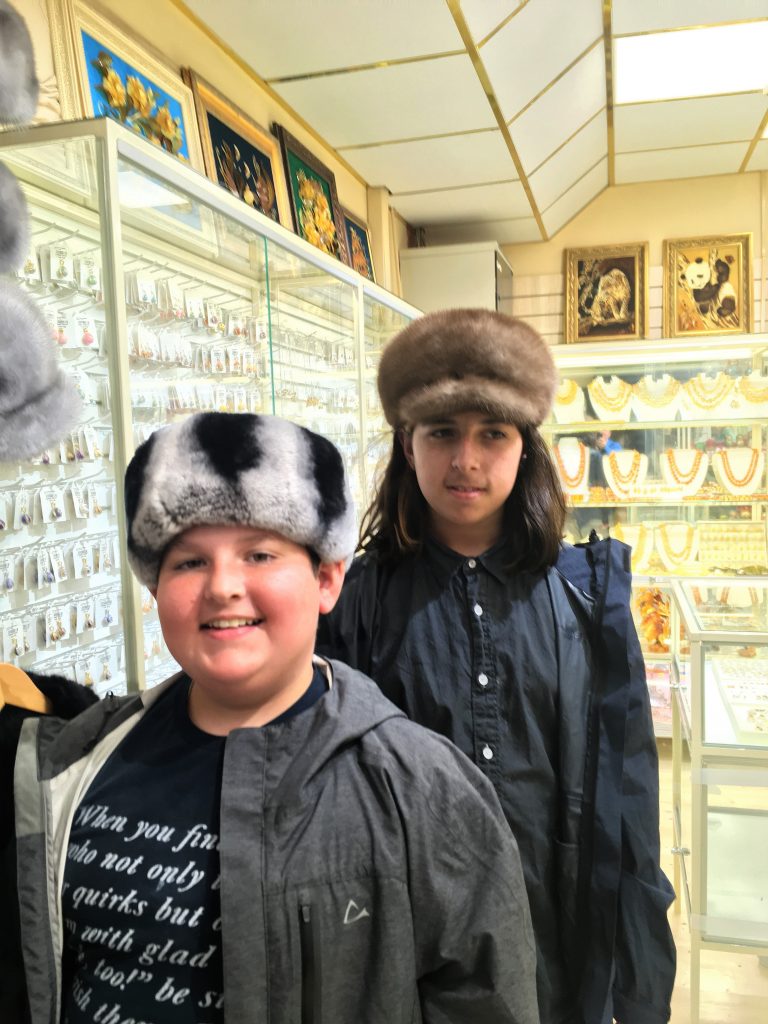 How to Get Here
Once I had decided to go to Russia, I had to figure out how to get here.  You can take a plane, boat or train into St. Petersburg.  I checked into planes.  That was waaaay too expensive.  Maybe it was the time of year I was looking, but it was $1000+ to get us here from Iceland or Helsinki.  That wasn't going to work so I moved on to the next thing.
I wanted to stay in Russia for about a week with enough time to see everything and not be rushed.  That meant that a boat was not really an option because the cruise ships only stay 72 hours in port so their passengers do not need a visa to visit.  That left trains.  I found a speedy way (3 hours, 20 min) to get into Russia and I would be able to stay for as long as I wanted (or less than 30 days with a tourist visa). The only tricky part of this was that you can only buy tickets 60 days before your train departure, and you have to work with the Russian tourist rail companies to get tickets. Prices vary and it pays to shop around. And the price changes daily. And they don't tell you how much it is until you place the order. Yay, Russia.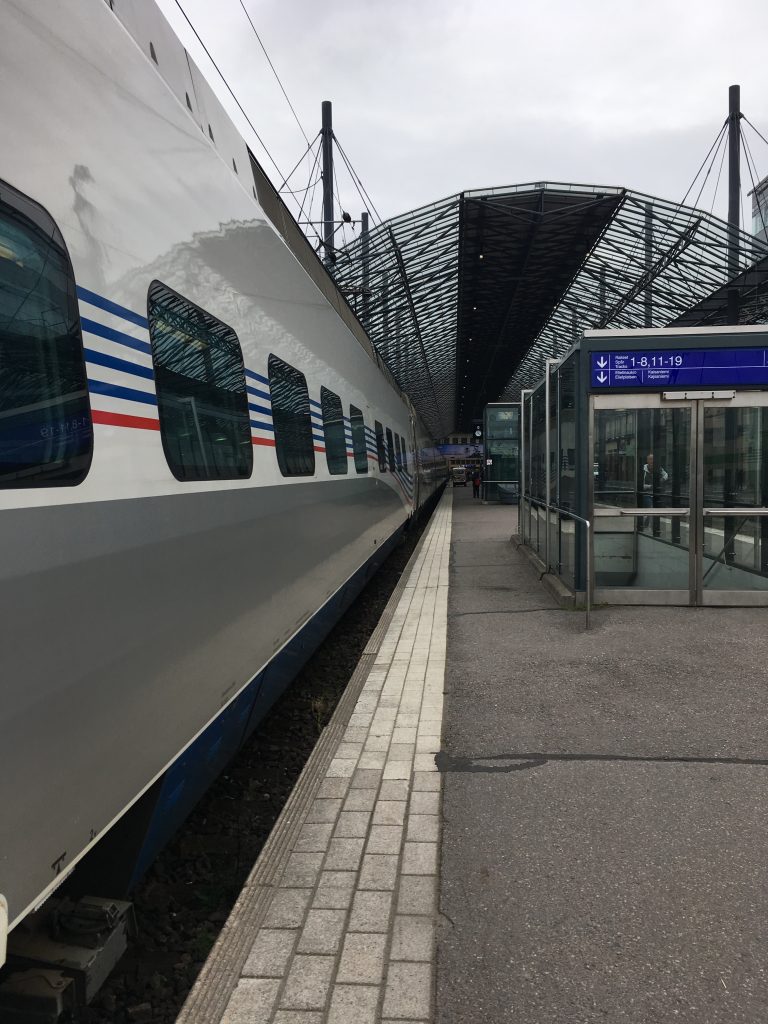 Proper Paperwork for Stupid Americans
After making the decision to stay a week, I needed to get us visas.  Looking at the visa form and requirements, I decided I needed some help. I used a company in San Francisco to do all the paperwork and application forms for me.  It was a little more $$ than I wanted to spend, but it took a lot of the weight off my shoulders as far as timing goes.  You can only apply for a visa 90 days before your entry, and you have to have the application form, a letter of sponsorship from your hotel or approved tourist company, and you have to give them your passport for as long as it takes to approve your visa.  All rather stressful for me, so I paid someone else to worry about it. It was actually a pretty easy procedure.
Entering the Mother Country
I was expecting something from the movies when entering Russia… a bunch of burly guards with lots of attitude and guns, harassing me about all the proper paperwork and asking me questions about where I was going and who I was going to meet.  It was nothing of the sort.  
The Allegro train into Russia from Finland runs 3-4 times a day and both the Finnish and Russian immigration agents were polite and low key but thorough.  The train is fast, new and comfortable and we didn't have a lot of people in our car, so we were very relaxed. There were a lot of checks of our passport at various stages, and a drug sniffing dog that canvassed the coach. The agents checked that our pictures on the visa and passport matched our faces, and they specifically asked the boys their names.  Other than that, we got the passports stamped and they just moved on to the next passenger.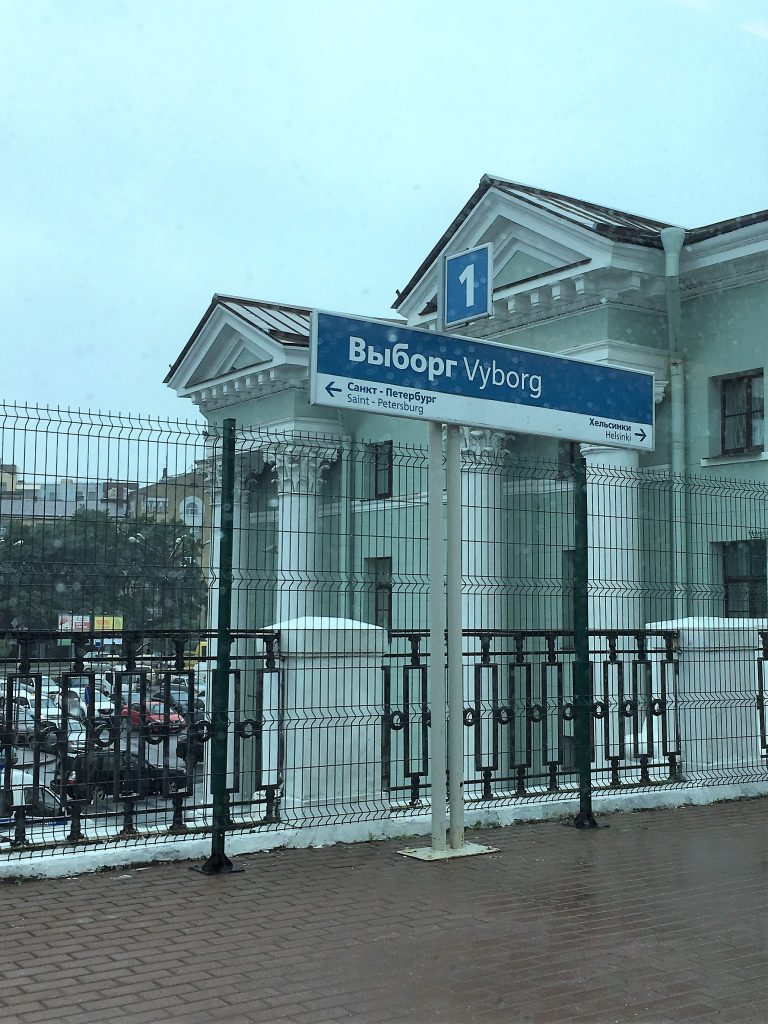 Russian People
I'm surprised that I seem to really like Russia. I did not expect that I would feel so at home here. A lot of people look like me (Midwestern born white girl), and although they don't sound like me or act like me, it just feels very natural here.  The Russians have many faces, just like Americans. There are those with slight Asian features, those who look very white, and those who cannot be described in one ethnicity.
The young women around the tourist area where we are staying seem to enjoy dressing up and going out on the weekend.  They wear lots of pretty dresses and high heels for clubbing. They can be very stylish and some have excellent clothing choices, others look like they just threw something on and walked out the door.  One thing they all have is excellent shoes.  I've seen so many pairs of shoes I would love to have I lost count.  The funny thing is that they all look brand new.  Like the patent leather loafers that have a brand new shine on them.  No scuffs, no marks, not even on light colored loafers.  How do they do that?!
The common thing about the men?  They all smoke.  All. Of. Them.  It's not very attractive in my opinion, but I did expect this, so I'm not surprised. Most of the middle aged or older men look like Russian mafia in the movies.  Kind of squat, hard-looking, no-nonsense guys. The younger ones have varying styles from emo semi-punk, to euro-boy, to general playah.  Most have short hair, although I have seen dreadlocks, shaved bits, and all the other options you see in a large city.  
I've seen some interesting older women who have obviously had some work done on themselves, dressed in euro-glam (rhinestone heavy) clothes, and who are mostly arm candy for the dons they are accompanying. I've also seen a few babushkas, although in general, older people are either not living around here, or there are not a lot of older people left in the city.  It's hard to tell. 
One thing all the people have been is patient and helpful (if they can speak English).  If they have no English skills, they try to communicate by the standard hand-waving, miming, and pointing that we all do in a foreign country where we have no idea how to speak the language.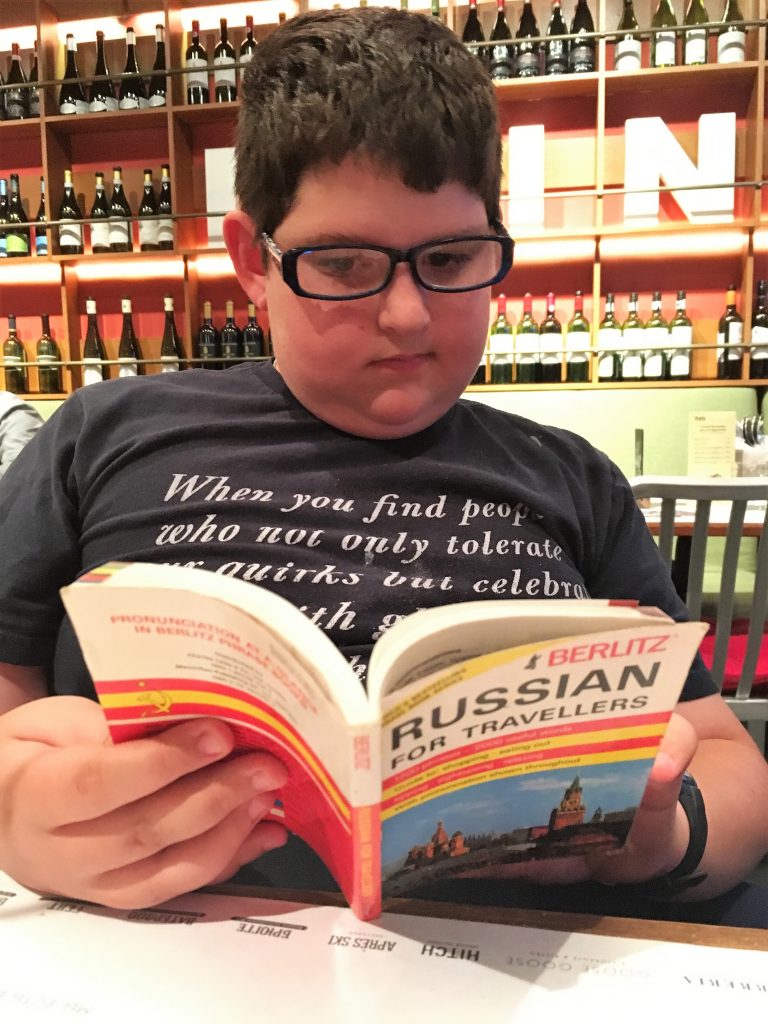 I was told by our tour guide that the lack of foreign languages is a problem here because of the secondary school system.  They teach the kids how to translate things very well, but the actual speaking of the language is sorely lacking. In general I have found it to be a 50/50 chance that someone you need to interact with (restaurant server, museum worker, taxi driver, shop clerk) will actually speak any English at all.  Most know some basic phrases if it has to do with their job, but not always.  Our hostel host does not speak any English at all and I have used much hand waving to get my message across to her at times.
My next post will be on what we've done and seen here… stay tuned!